Shopping loyalty cards have grown in popularity over the last decade and most of us have more than one in our wallets or purses. According to research undertaken by Topcashback.co.uk the average person has five loyalty cards worth £122.
The question is just what happens to these loyal points when we die?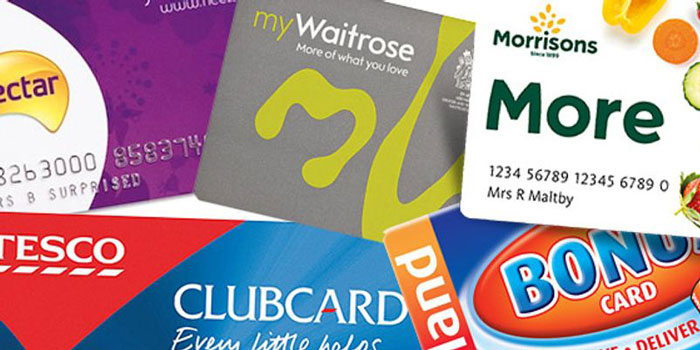 Tesco Clubcard
Tesco Clubcard is one of the leading loyalty schemes in the UK and shoppers earn one point for every £1 spent in store or online. Additionally, they award one point for every £2 spent on fuel. Usually, each point is worth a penny when used for shopping in Tesco. However, you can triple or quadruple their value with Clubcard Boost. This scheme allows you to turn a £10 voucher into £40 with its exclusive Boost partners.
Tesco Clubcard Ts&Cs state that "Members may inherit the points and/or vouchers of a family member who has died by providing a written request informing us of the membership details of the deceased". A relative of the deceased needs to get in touch with Tesco's Customer Service Centre to close the account and ask for the points to be transferred to a different Clubcard.
Nectar
The Nectar loyalty card allows cardholders to collect points with over 300 partners and redeem points with various brands. It allows shoppers to collect one point for every £1 qualifying spend in store and online, including one point for every litre of fuel purchased at Sainsbury's fuel stations. Sainsbury's often run various promotions enabling you to collect more points.
Nectar's TS&Cs state that "points can only be transferred from a Nectar Account to another Nectar Account on death."
Morrisons Match & More Card
Members of the Morrisons Match & More loyalty scheme can collect five points for every £1 spent in store, online, and you get ten points per £1 spent at Morrisons petrol stations.
Morrisons Ts&Cs state that 'Your card, More Points, More Vouchers, coupons and card account are personal to you, are not transferable and cannot be shared, sold, exchanged, bought, or traded in any way'.
Boots Advantage Card
This loyalty scheme is generous in that it allows shoppers to collect 4 points for every £1 qualifying spend in store and online, and each point is worth a penny that can be used as payment both in store or online
Boots allows members to pass their points to a nominated person, and this can be done via a phone call or an email to Boots Customer Care.
Is it worth claiming these points?
According to TopCashback.co.uk, there is over £5 billion currently tied up in various loyalty schemes. It falls to the heirs and executors to decide if it is worth the hassle in trying to claim the value held in these loyalty schemes, although it is worth pointing out that in some circumstances there could be substantial value stored in them especially as some people have never cashed in their rewards at all.
Very, very few people mention loyalty cards in their Wills. Perhaps you could buck the trend and declare your cards when you make a new Will.